The power of employee referrals
Looking to bring top talent into your business, boost your cost and time-to-hire metrics, and retain great people?
Employee referral schemes have become one of the most powerful ways to leverage your organisation's most powerful asset – excellent people. And with the market for top-quality hires more competitive than ever, it's vital to up your game and invest in a strategic employee referral program. It's one way of unlocking maximum benefits for your business.
In this article, we'll look at everything you need to know, from the benefits of employee referrals to the steps you can take to develop your own program.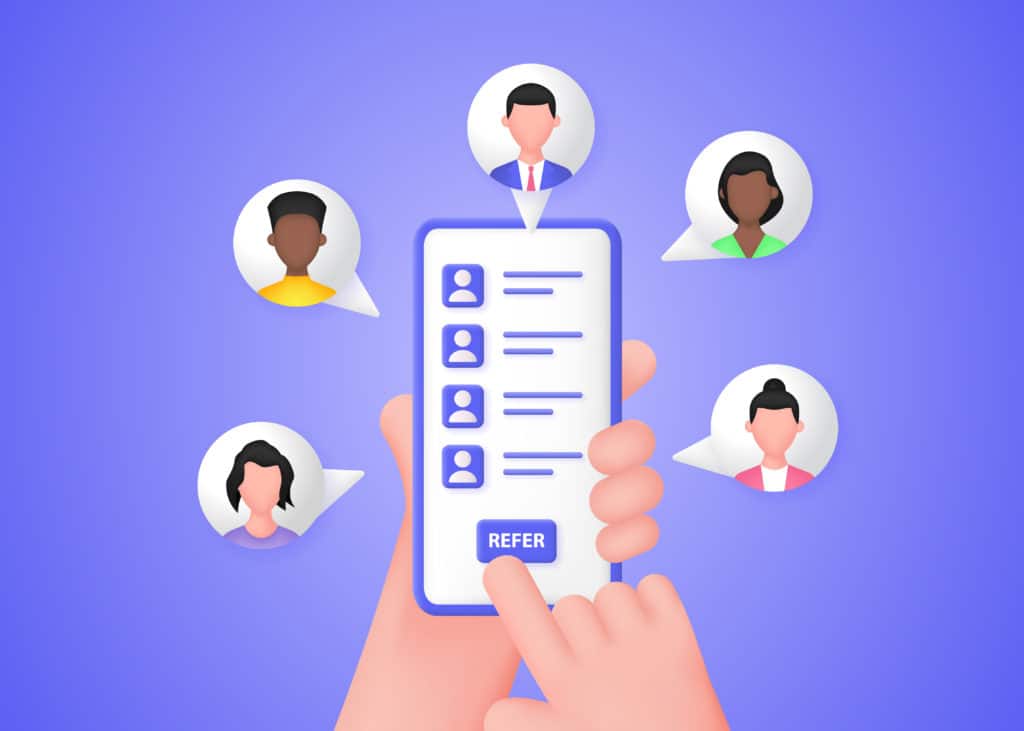 What is an employee referral?
Employee referral schemes effectively incentivise existing employees to act as recruiters.
Employees recommend people that they know for open positions within the company. If that referral results in a successful hire, the employee will receive some kind of incentive – perhaps a gift voucher, cash sum, or a bonus day off work.
Why do businesses use employee referral schemes?
The hiring market has changed significantly in recent years. Previously, businesses typically worked with recruiters to post job openings and advertise on the open jobs market to find interested candidates. Applicants would be screened and interviewed and a job offer would usually be made sending a job offer email to the best-fit individual. If the process was unsuccessful, the cycle would begin again.
Today, it is increasingly difficult and more expensive to find the best people using traditional recruitment methods, especially for in-demand roles in critical functions. Today's recruitment markets are fast, competitive, complex and candidate-led. They are also dictated by candidates, who want to choose employers that align with their values and ambitions, not simply their pay expectations.
To stay ahead of the competition, forward-thinking businesses are considering their recruitment activity in a strategic way, and drawing on the disciplines of sales and marketing to create highly targeted, effective and results-driven hiring programmes and practices for their business.
How are employee referral schemes different from traditional recruitment methods?
Employee referral programmes use existing employees to secure new talent.
The thinking behind this is that existing employees already model the values, skills and attributes that the hiring business is looking for. And by already possessing this blend of talent, skills and values, they are perfectly placed to draw in other high-quality hires with similar attributes.
Forward-thinking companies offer employee referral programmes to bring talented, engaged and qualified candidates into their business at speed. The programs are strategic recruitment approaches that formalise the referral process and manage it in a robust, considered way.
What are the benefits of employee referrals?
Every business will have its own primary goals when creating an employee referral program. Here are some of the most common benefits:
1. Lower hire cost
It costs thousands of pounds to replace a good outgoing employee. One of the biggest outgoings relates to recruitment agencies and prolonged pre-screening, assessment and interview processes. But with a referral scheme, your employees act as your recruiters and slash your hire costs.
2. Faster time to hire
A good employee referral programme reduces the time to hire. Research by Glassdoor suggests that referred candidates are more likely to accept a job offer. Why?
Because they already know about your company and its culture from the referrer. And the fact that your referrer is happy to vouch for the candidate means that you can streamline your resume screening processes and move to the interview stage faster and with fewer administrative delays. These programs can also be particularly effective for filling hard-to-fill roles.
3. Better quality of hire
Great candidates are hard to come by in the highly-competitive jobs market. However, referred candidates are invariably high-quality, because their referrer puts their own reputation on the line by vouching for them.
4. Enhanced employee retention and cultural fit
Similarly, a good referral scheme will typically boost your employee retention rate and support your culture because referred candidates already know about your business and employer brand.
What's more, they will already know someone – that they like – within the business.
5. Employer brand
When your employees talk positively to their networks about your business, your own brand will grow in strength and reputation, positioning you as an employer of choice.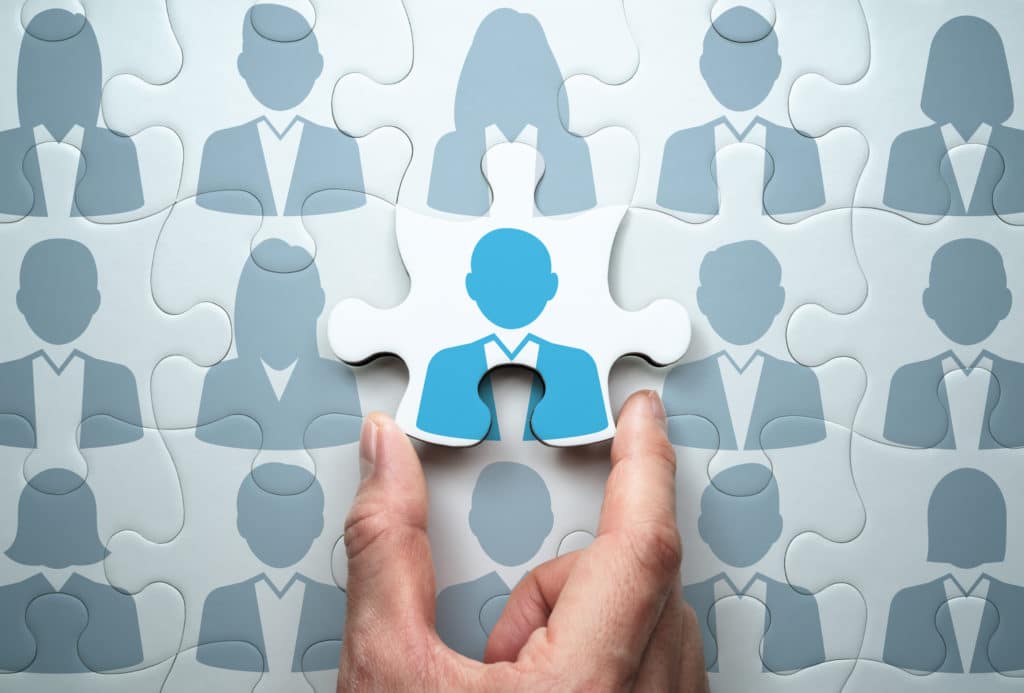 How to create an employee referral scheme
Every business will have its own approach to creating an effective referral scheme that aligns with its existing recruitment strategies and tools. But these are typical steps to success:
1. Establish your cycle
When do you want to use the referrals process to find candidates?
You can decide how it fits your recruitment process. Are you going to initiate the referral program at the beginning of the hiring process, or when traditional advertising hasn't worked? Will you use the programme for all open jobs, or for more specialised or hard-to-fill roles? Define the cycle to set the process.
2. Set hiring goals
Most businesses have similar recruitment goals, but it often helps to focus on some key objectives.
For example, you might be looking to speed up your time to hire or to find great candidates for more specialist roles that are traditionally hard to fill. Establish your existing weak spots for recruitment and focus on those areas for rapid returns.
3. Devise and communicate the referral program
Your referral programme will only work if your employees are engaged with it. Ascertain and communicate the purpose, parameters and process of the scheme. For example, decide:
– The purpose and scope of the employee referral scheme within your particular business
– How employees can submit referrals; the process, channels (e.g. social media), timeframes etc.
– Whether referrals must be matched to open roles, or provided speculatively
– What the incentive or reward is for a successful referral
– Who can refer into the business (just employees, or will you consider inviting partners, suppliers and other stakeholders to refer in too?)
4. Track and monitor
Your scheme will evolve over time, so have clear success metrics in place to establish its performance.
Use an agreed set of recruitment metrics, such as the percentage of hired referrals within the overall recruitment process, the number of referrals per department or role family and turnover for referred candidates.
Tips for success
It takes time and effort to establish a successful employee referral scheme and the approach may need to evolve over time in response to feedback and results. These tips can be useful for success:
– Always ensure that you have a clear and detailed job description and role profile for each role you are trying to fill.
– Use communication templates to speed up the process.
– Consider using a dedicated online system or platform such as a recruitment software to manage the process and related paperwork in one place.
-Make the referral submission process as slick and simple as possible, ideally with automation. It might be as simple as asking employees to submit details of their contact's LinkedIn account and contact details.
– Communicate proactively and clearly with referred candidates and the employee that has referred them. This is particularly important when sending a job rejection email if the referred individual isn't hired so that everyone is left with a positive candidate experience and perception of the process.
– Engage, motivate and consistently reward employees, according to a clear reward structure with defined terms. These don't need to be huge rewards; they can be gift cards, days off or other incentives. Decide whether the incentive is triggered at the point of hire, or once the successful hire has been within the business for a period of time.
– To ensure that you continue to build a diverse and inclusive workforce, encourage your employees to draw widely on their network and consider people they might have been impressed with in the course of business, at a speaker event, and so forth.
TL;DR
When developed as part of a broader HR and recruitment strategy, employee referral schemes can be a powerful way to engage your own employees and turn them into recruiters for your business – potentially improving your hiring metrics, engagement and overall retention outcomes in the process – and building a powerful, sustainable employer brand within your target markets.
Streamline your recruitment process, save up to 70% of your time and hire top talent fast.