Recruiting is a challenging process and finding the right candidates can be difficult. That's where social recruiting comes in. Social media has transformed the way businesses recruit employees. It has become an inseparable part of a successful recruitment strategy along with traditional recruiting methods.
In this guide, we'll explore social recruiting and how you can use it to find and attract the best candidates. Great social recruiting examples are provided at the end of this blog post.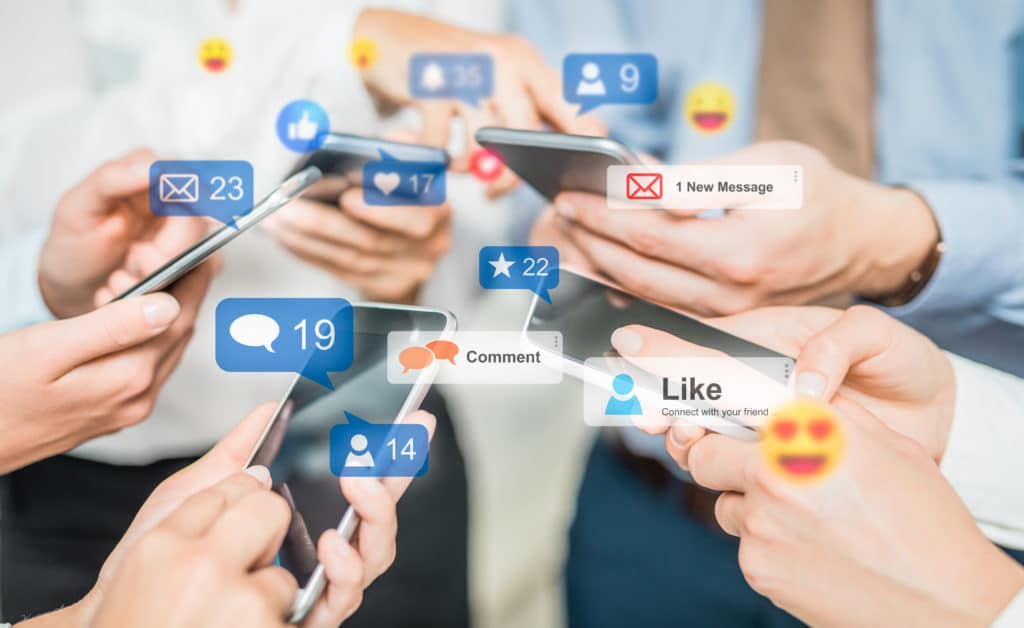 What is social recruiting?
Social recruiting is the process of using social media to find and recruit candidates for job openings. This can include platforms like LinkedIn, Twitter, Facebook, YouTube, and Instagram. Social recruiting enables recruiters to find both active and passive job seekers, thus expanding the talent pool.
LinkedIn, the most popular professional social network, has over 900 million members from more than 200 countries.

The average person spends 2 hours and 31 minutes each day on social media (Global WorldIndex data).
Benefits of social media recruitment
Firstly, let's dig into 5 benefits of social media recruitment:
Reach passive candidates
Passive candidates are people who are not actively looking for a job but might be open to a new opportunity. Social media can help you reach these candidates and convince them to consider your job openings. When your EVP, offer, and job ad are attractive to the passive candidate, it can engage the candidate and convince them to apply.
Target niche candidates in their networks
Social media platforms like LinkedIn allow you to target specific groups of candidates. You can search for candidates by job title, industry, location, and other criteria. This enables you to find candidates who are a good fit for your job openings automatically. You can also participate and find niche candidates in different groups on LinkedIn and Facebook, as well as on Twitter, Reddit and even TikTok.
Showcase your company brand and culture
Social media provides an opportunity to showcase your company's brand and culture. You can share photos and videos of your workplace, highlight your company's mission and values, and show your company's personality. You don't need a professional photographer or videographer to create this content. Employee-generated content looks native and doesn't break the bank. There are also multiple easy-to-use tools available that help you edit your content.
Get more candidates and more referrals
By sharing job openings on social media, you can reach a larger audience of potential candidates. Not all candidates are actively looking at job listings on job boards and visiting career sights. But they do scroll on social media, making it a good way to be in front of their eyes.
You can also encourage your employees to share job postings with their networks, which can lead to more and higher quality referrals. Employee advocacy has numerous benefits to the employer brand.
Connect personally with your candidates
Social media provides an opportunity to connect with candidates on a personal level. You can use social media to introduce yourself, answer questions, and build a relationship with candidates. This way, once you have a suitable job opening, you have already built a connection and are likely to be more effective in recruiting them.

Social media recruitment strategies
Now that you are familiar with the benefits of social media recruitment, we will share 5 effective social media recruitment strategies:
Optimize your social media profiles
Make sure your social media profiles are up-to-date and professional. This includes your company's LinkedIn page and your personal LinkedIn profile. Add a professional profile photo and cover or background photo, complete the profile information, and make sure it includes contact information! Include keywords in your profile to make it easier for candidates to find you. When you are an agency recruiter, keep an eye on how the company you are recruiting for social media profiles look like.
According to a study conducted by CareerBuilder, 64% of candidates said they research a company online, this includes both social media and websites.

37% said they will move on with their job search when they can't find information on the company online, making your life as a recruiter more difficult.
Stay active and engage with candidates
To get the most out of social recruiting, you need to stay active on social media. This means posting job openings, sharing company news, and engaging with candidates. Additionally, take the time to respond to comments and engage with posts – react, repost, and comment when relevant. Do not just try to sell and bombard the candidates with offers. Show that you care about more than your goal of filling the positions.
Use advanced search features
Most social media platforms have advanced search features that allow you to find candidates based on specific criteria. Use these features to target the right candidates. Thanks to the advanced search features and the 900+ million members on LinkedIn's platform, it has become the most important tool for recruiters today.
According to LinkedIn data, over 93% of the recruiters on the platform use it for recruiting but only 50% of the members have a complete profile.

This is something that both the recruiters and the candidates have to be aware of when using the search features.
Understand every social media and how its users use it
Each social media platform is unique, and users use each platform differently. For example, LinkedIn is more professional and people come there for more educational content, while Instagram is more visual and engaging. Understand how each platform works and how users use it. Create content that works on the platform you want to publish it on (and where your ideal candidates are). Some of the content can be repurposed and used on multiple social media channels as it is or with minor tweaks. For example, longer posts can be cut into snippets or key points to be shared on Twitter.
Focus on social media that your ideal candidates use
Not all social media platforms are created equal. Focus on the platforms that your ideal candidates use the most. Resources are limited. Therefore, you don't need to be active and present on each social media channel. Focus on social media that has the highest potential for you. For example, if you're looking for creative professionals, you might want to focus on platforms like Instagram and Pinterest. Blue-collar workers are likely to be reached on Facebook and white-collar workers on LinkedIn and Twitter.
Keep your profiles up-to-date and easily findable on the channels you use.
How to manage social recruiting
Managing social recruiting can be challenging. That's where an Applicant Tracking System (ATS) can help. An ATS can help you post jobs on social media, track candidates, and manage your recruiting pipeline. Teamdash's ATS solution includes a social media recruitment tool that helps reach the most suitable candidates in less time. It makes posting jobs on social media automatic and the application process for the candidate seamless.
Measure your results on social recruiting
Measuring your results is essential for improving your social recruiting strategy. This way you can keep track of what works for you and what doesn't and plan your next steps accordingly. An ATS can provide you with recruiting dashboards to monitor the most important recruitment metrics that allow you to track your progress and measure your success. You can also set up the desired KPIs yourself and track them manually (which takes up more time, of course).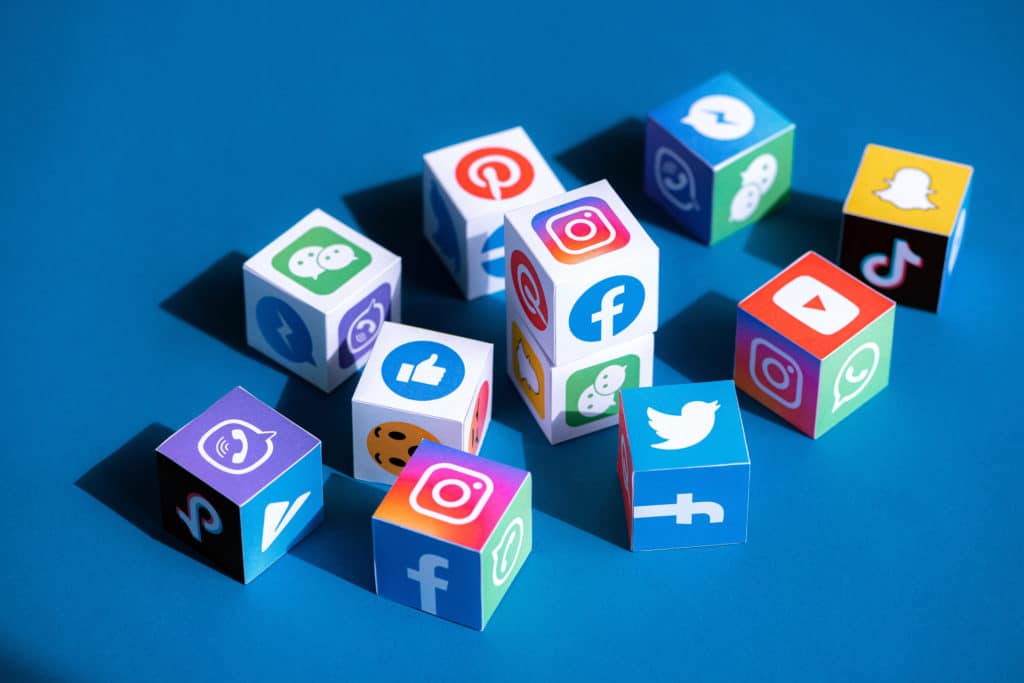 Social recruiting examples
Here are two examples of companies that have successfully used social media for recruiting:
Disney
Disney, as one of the world's most recognisable brands, has developed a unique and effective social recruitment strategy to attract the best talent to its workforce. Disney has unique recruitment needs in its diverse company unit structure.
The company leverages various social media platforms, including LinkedIn, Twitter, Facebook, Instagram, and YouTube, to reach out to potential candidates and showcase its corporate culture. Here's an overview of Disney's social recruitment strategies across these channels:
LinkedIn: Disney utilises LinkedIn as the primary platform for professional networking and job postings. The company has an active LinkedIn page where they share job openings, industry news, and updates about the company's initiatives. In addition to job postings, Disney uses LinkedIn to share employee testimonials, highlighting the benefits of working at the company, and the diverse range of career paths available.
Twitter: Disney's Twitter account, @DisneyCareers, is dedicated to sharing information about job opportunities, career events, and company culture. This channel allows Disney to reach out to a wide audience, engage with potential candidates, and showcase the variety of roles available across its different business segments, such as theme parks, studios, and media networks.
Facebook: Disney Careers Facebook page is another platform the company uses to share job postings, company news, and glimpses of employee life. This platform is particularly useful for engaging with a more diverse audience, as Facebook is widely used by people of different age groups and backgrounds. In addition to sharing content, Disney uses Facebook's targeted advertising features to reach potential candidates based on their interests, location, and other demographic factors.
Instagram: Disney leverages the power of visual storytelling on Instagram to provide an inside look at the company culture and what it's like to work at Disney. The @DisneyCareers Instagram account showcases behind-the-scenes content, employee stories, and highlights from various events. This platform enables Disney to tap into a younger audience and showcase the company's unique work environment in an engaging and visually appealing manner. They have created the hashtag #LifeAtDisney to spread their message.
YouTube: Disney uses YouTube to share employee testimonials, informative videos about the company's various roles and divisions, and highlights from events and initiatives. The Disney Careers YouTube channel is a useful tool for potential candidates to get a better understanding of what it's like to work for the company and the types of roles available.
BBC
A great example of a UK-based company that uses social recruiting effectively is the British Broadcasting Corporation (BBC). The BBC is one of the largest media organisations in the UK and has a strong online presence across various social media platforms. The company leverages these channels to attract talent and engage with potential candidates.
Here are some of the ways the BBC utilises social media for recruitment:
LinkedIn: BBC has an active LinkedIn page, where they share job opportunities, company updates, and industry news. They also post employee testimonials, insights into their corporate culture, and information about career events. By engaging with its LinkedIn audience, the BBC can reach out to potential candidates from diverse professional backgrounds.
Twitter: The BBC uses its @BBCCareers Twitter account to share job vacancies, application tips, employee stories, and more. They also use Twitter to engage in conversations with potential candidates, answer questions, and promote career events. This platform allows the BBC to reach a wide audience and showcase the variety of roles available across its different departments. You can follow everything that is connected with their employer brand with the hashtag #LifeAtTheBBC.
Facebook: Similar to its LinkedIn presence, the BBC uses Facebook to engage with a diverse audience, share content related to its culture, and promote career events. They don't have a dedicated BBC Careers page but use the main profile to support the employer brand. They also utilise Facebook's targeted advertising features to reach potential candidates based on demographics, interests, and location.
YouTube: The BBC Careers YouTube channel features informative videos about the company's various roles and divisions, employee testimonials, and insights into the recruitment process. Potential candidates can gain a better understanding of the organisation and the types of roles available through these videos.
Why you should be using social media for recruitment
In summary, social recruiting can help you reach a larger audience of potential candidates, including passive job seekers. Social recruiting can help you when traditional recruitment strategies fall short and you can't seem to reach the talent pool.
It can also help you showcase your company culture and brand and build relationships with candidates. Staying active on the social media platform is important to build trust and meaningful connections. Because resources are limited, you need to focus on the channels that are important to your goals and where the potential candidates are.
By using an ATS and measuring your results, you can improve your social recruiting strategy and find the best candidates for your job openings. You can automatically post job openings on social media using an ATS, saving valuable time.
Streamline your recruitment process, save up to 70% of your time and hire top talent fast.