Why focus on improving the candidate experience?
The demand for talent is high. For example, there are 1.19 million vacancies in the UK labour market and over 4 million in Europe (December 2022).
Despite the massive layoffs announced globally, the competition for talent remains fierce and job seekers can be selective. The workforce is also increasingly mobile and open to opportunities to make the most of their professional careers. As a result of these trends, recruiters and HR professionals are competing for the limited talent pool worldwide.
Recruitment is one of the most important functions in a company. Despite that, over 60% of recruiters feel like their work is undervalued! Luckily this number is falling and to speed up this change, recruiters need to start thinking strategically. Strategically set up recruitment process helps to land top talent now and in the future. Building a strong employer brand begins with a well-planned and engaging recruitment process. An efficient recruitment process supports every aspect of the hiring process, including onboarding and retention.
Bad candidate experience negatively affects the business. 60% of the candidates who have had a bad candidate experience say that they don't want to use the company's products or services anymore. What's worse, 65% say that they will share their negative experiences with others!
This blog post brings out 5 actionable tips on how to improve the candidate experience to prevent negative effects. These are 5 tips that are guaranteed to secure top talent and improve your business.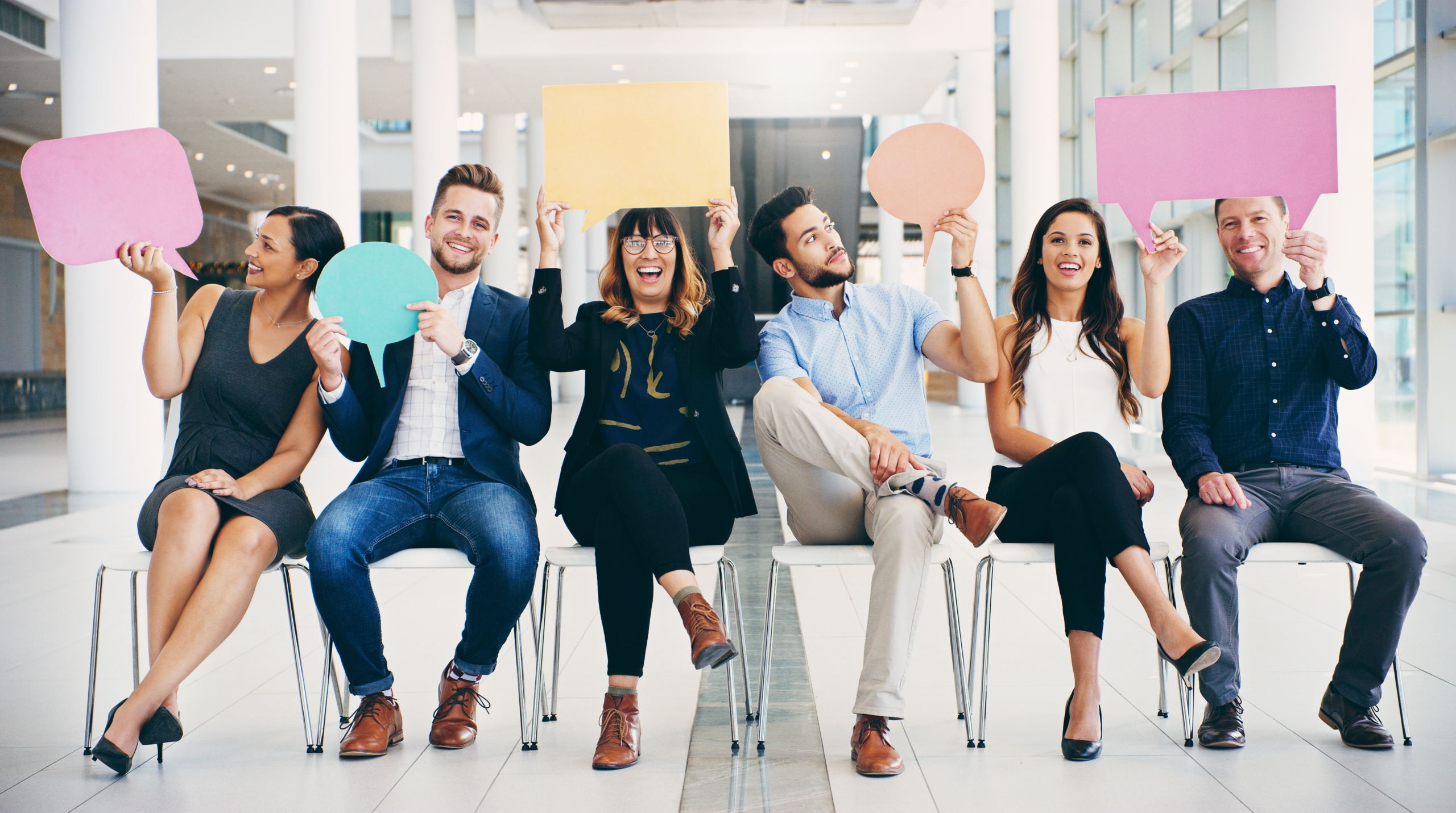 How to improve the candidate experience:
Communicate frequently
Be clear and transparent about the process
Showcase company values and culture
Create an assessment
Give a chance to ask questions and give feedback
Let's explain why and how to follow these guidelines:
1. Communicate frequently
Communication comes first. Ghosting candidates is a major issue in the recruitment process. According to various surveys conducted, 75-80% of applicants have experienced ghosting. This number is huge – we all know how important communication is, but we seem to ignore our advice. Many recruiters do not prioritise communication and often attribute it to not having enough time.
However, setting up automatic email responses using an Applicant Tracking System (ATS) is an extremely efficient way to fix this issue. Contrary to popular belief, it does not take up much time. You can effortlessly improve the candidate experience and reduce manual work by using prewritten templates and timing responses according to various triggers.
Our clients say that setting up automated responses is especially handy in entry-level recruitment processes where there are hundreds of candidates. 58% of candidates expect to hear back from the employers within a week – responding to each applicant separately would take up a large chunk of recruiters' work day.
With automated emails, the setup takes just 5 minutes and ensures that each applicant gets a response! If there are any changes in the recruitment process or delays, make sure to inform the candidates about that as well! You can simply send out the notification email to the candidates you have selected.
Simple addition, like setting up an email to notify the job seeker that you have received the application, already improves your responsiveness and thus the candidate experience.
The average time it takes from applying for a job to signing the contract takes 28 days. Letting the candidates know where they stand in the process, and what the phases and timelines are, helps them manage their expectations, and alleviates anxiety and uncertainty.
2. Be clear and transparent about the process
Make the application process as user-friendly as possible, eliminate unnecessary questions and steps, and make a good applicant form with an easy submission.
The average time it takes to find a job is about 4 months (122 days) and an applicant can be in different recruitment processes for different positions and/or companies at the same time. Depending on the job opening, it takes 21 to 80 applications to receive a job offer email. Therefore, the candidates have a constant comparison with competing companies. This affects their perception of your company. Streamlining your recruitment process helps drastically improve your candidate experience and makes you stand out among others.
Even when the process does not end with a job offer this time, you can be sure that the candidate won't hesitate to apply again in the future. You can keep their information in the database when another suitable position opens!
3. Showcase company values and culture
Just as you are trying to assess the candidate's fit for your company, the candidate assesses whether your company would provide them with the environment and culture that supports their professional pursuits. It is estimated that an average person spends 1/3 of their life at work. That's a whopping 90,000 hours!
When creating job ads and landing pages (here you can see some great job advert examples), make sure that they communicate your company values and culture, not just the requirements and benefits offered. Show how your employees are maintaining their work-life balance and how you are supporting them professionally. It's even better when you have activities or benefits that support mental and physical health. When you share your culture already in the recruitment phase, it helps the candidate understand early on whether spending a third of their life in your company is the right move!
Remember, you don't need a designer to set up an attractive job ad or a landing page as this feature is available in some ATS. You don't need to rely on the marketing or design team to get nice visuals to showcase the company values and culture.
4. Create an assessment
Over 75% of employers use skill-based hiring over academic background or years of experience. In today's competitive labour market, this helps with better employer-employee matches and it often leads to the much desired diverse workforce. It also gives the candidate a better idea of what is expected in the position they are applying for.
Even when the assessment does not have one correct answer or solution, it shows the candidates' skills (e.g. problem-solving) and logic. It gives you an objective way to compare candidates. You can learn more about the candidate, beyond what's written in their resume or cover letter. According to TestGorilla data, 92.5% of the companies using pre-employment assessments have seen a decrease in costly mis-hire rates.
When hiring based on skill, you lower the time-to-hire and have to spend less time and money on marketing the vacancies. It has also been shown to lead to quicker onboarding and higher retention rates. Therefore, a win-win for both the employer and the employee. And a job well done by the recruiters!
5. Give a chance to ask questions and give feedback
Feedback is important for both the applicant and the recruiter! 70% of applicants expect feedback after an interview. Depending on the recruitment process for the position and the depth of the interview, the length of the feedback varies. In the earlier stages of recruitment when the applicant has not invested much of their time and effort in applying, the feedback can easily be automated using an ATS.
You should also give the applicants an easy way to ask questions from you. Even though you can set up personalised automated emails and messages, some cases need a human touch!
Encouraging applicant questions and asking them for feedback helps improve the overall recruitment process. cNPS (Candidate Net Promoter Score) gives the recruiters a valuable recruitment metric to evaluate how well they are doing their job and also something to present to the management. cNPS is an emotional metric. Rejections are often a negative experience for the candidates so it is natural that it affects the cNPS negatively after a job rejection email is sent. Therefore, each recruiter can decide at which stage the cNPS is calculated to make better decisions and understand what stands behind the number.
Compliment this feedback by reading reviews about your recruitment process and work environment left online on review platforms. This gives you an overall, more objective understanding of how you are doing.
Improving candidate experience leads to higher recruiter efficiency
To sum up, these 5 tips improve the candidate experience. Moreover, they also improve recruiters' work efficiency. Overall, 67% of the recruiters say that they are proud to work in the recruiting field. It is a rewarding job – you help companies grow by finding them the most suitable candidate and helping the candidates land their dream jobs. However, recruitment is a competitive field and this has led to recruiter burnout. You can avoid this by automating as much of your work as possible.
At Teamdash, our mission is to make recruiters happy. We strongly believe that you should be able to automate as much as possible to reduce your workload and stop wasting your valuable time. You can save up to 70% of your time and hire top talent fast by using our ATS.
To learn more about candidate experience, watch our recent webinar: Candidate Experience: Are candidates telling horror stories about your hiring process?
Need help or want to start using an efficient applicant tracking system with all recruitment marketing tools integrated? BOOK A DEMO WITH US.
Streamline your recruitment process, save up to 70% of your time and hire top talent fast.