We at Teamdash have a goal at heart – to make the lives and jobs of recruiters a little easier and happier (it's our mission 😉). One way of achieving this goal is by creating great tools and offering valuable insights and tips.
Part of that mission is hosting our monthly webinar series "Mastering recruitment strategies," where we take apart key aspects of a recruiter's tasks and give practical suggestions on improving them. This month, we focused on the topic of attracting more quality applicants with job ads and landing pages that reflect your unique employer brand.
Below, we've distilled our key takeaways from the webinar from our guest, Carina Mättikas, an employer branding specialist with 5+ years of experience in the field and a background in recruitment.
But let's start from the beginning:
What is the difference between a job advert and a recruitment landing page?
We need to be able to differentiate between the two to make sure we apply suggestions to the right form of messaging.
The characteristics of a job ad:
Brief
Introductory (position, main requirements, benefits)
Used to advertise the position on various channels – job boards, social media. Usually, it's a simple image file.
The main goal of the ad is to get the candidate to click through to read more about the position on the landing page.
The characteristics of a landing page:
Elaborate, interactive, features a submission form or a way to contact the recruiter
Gives a good idea of the position, expectations, company culture, benefits
A separate web page with a URL
Should I always use both?
It all depends on your recruitment goals. You generally need a job ad to direct traffic to your recruitment landing page. Both should follow your (employer) brand guidelines. You need to bring out the most important or attractive aspects in your job ads, and a landing page allows you to be more elaborate and provide more information.
What should I include in my job advert and landing page?
What to definitely include to promote your position:
Company introduction – purpose, mission, values. Avoid tired corporate lingo.
Key benefits with examples – what's in it for the candidate/potential employee? Really dig in. Bring concrete examples to show you're not making promises you don't plan to keep.
People & culture – colleagues, benefits, working style. Have an actual employee give you a quote or share their experience via a short video. Include it in your postings. Applicants want to see the real people they will be working with and see that they are content and thriving.
Tone of voice – if your company was a person, how would they talk? A huge corporation and a startup will probably sound a bit different.
Appearance – colours, visuals, fonts. Apply your company brand to make your job postings stand out and be more memorable. Use them in creative ways while designing job ads.
Here's what you want to avoid when creating job ads and landing pages.
#1 Using old and tired stock images
An obstacle that recruiters often face is having appropriate visuals to use in the job ads and landing pages. Yes, the easiest option really is going and finding some stock images using keywords like "office fun,"; "team event," etc., but it will not help you stand out from other applications. You might even find some using the same images as you.
A better option? Take photos with your phone in the office and at team events. I'm sure you already have a folder to choose pictures from your real team events. People love taking photos. Encourage them to share them, too. Authenticity goes a long way in recruitment and enhances your employer brand – you don't always need professionally taken photos.
Which one of these photos of a work environment looks more authentic – #1 or #2? A no-brainer, really.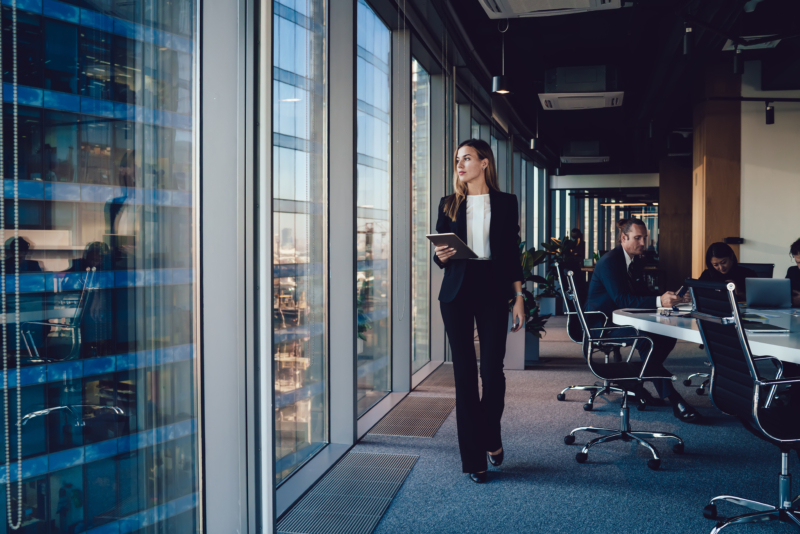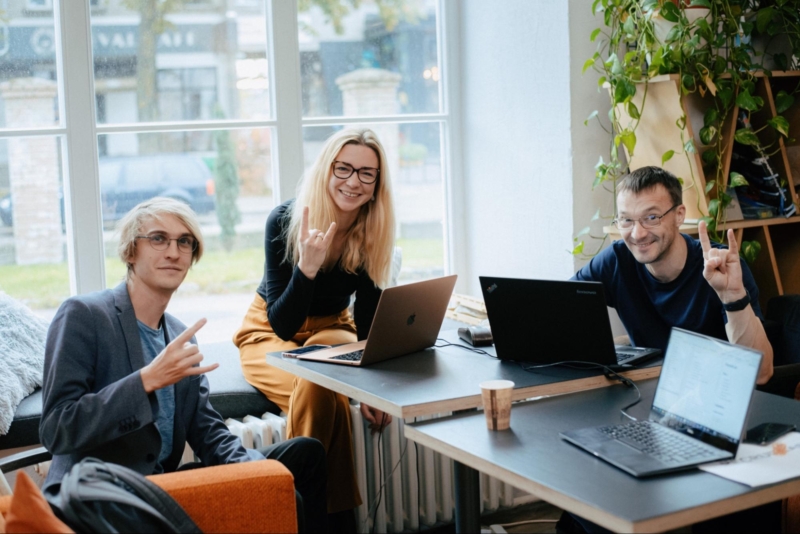 #2 Promising the same old overused "benefits" and "perks"
Most recruiters use the same channels to source candidates.
When was the last time you included one of these in your job ad or landing page?
Great pay and benefits
Amazing and supportive team
Unique work environment
Growth potential
Free coffee
Did you get 5/5? Whoops. No worries, none of these are bad. Most of them are quite subjective, though. "Great pay and benefits" or "unique work environment" can mean a lot of different things to different people.
What would sound much better? Try:
Our office is in a historic old town building.
We enjoy long outdoor team lunches in the summer.
We've done research on the average pay for this position and guarantee not to make sub-par offers for suitable candidates.
We offer a quarterly budget for training and courses of your choice.
We have No-Meeting Fridays.
Whatever else it might be – show your personality, don't waste anyone's time and be as honest as possible.
#3 Using disproportionate requirements
You have requirements for the candidate, and guess what? So does the candidate for their next employer!
A quick way to scare a candidate away is to overwhelm them with a list of conditions and requirements.
Instead, try to dedicate an equal amount of space on your landing page and in your job ad to other aspects like the company introduction and job description, an overview of the benefits, requirements, company culture and future work environment. Bring out the must-haves that will be deal breakers if not met.
This way, the candidate can see what's in it for them and assess whether it would be a mutual fit while also not self-rejecting themselves even though they might be a great fit. Some great examples were shared in the webinar.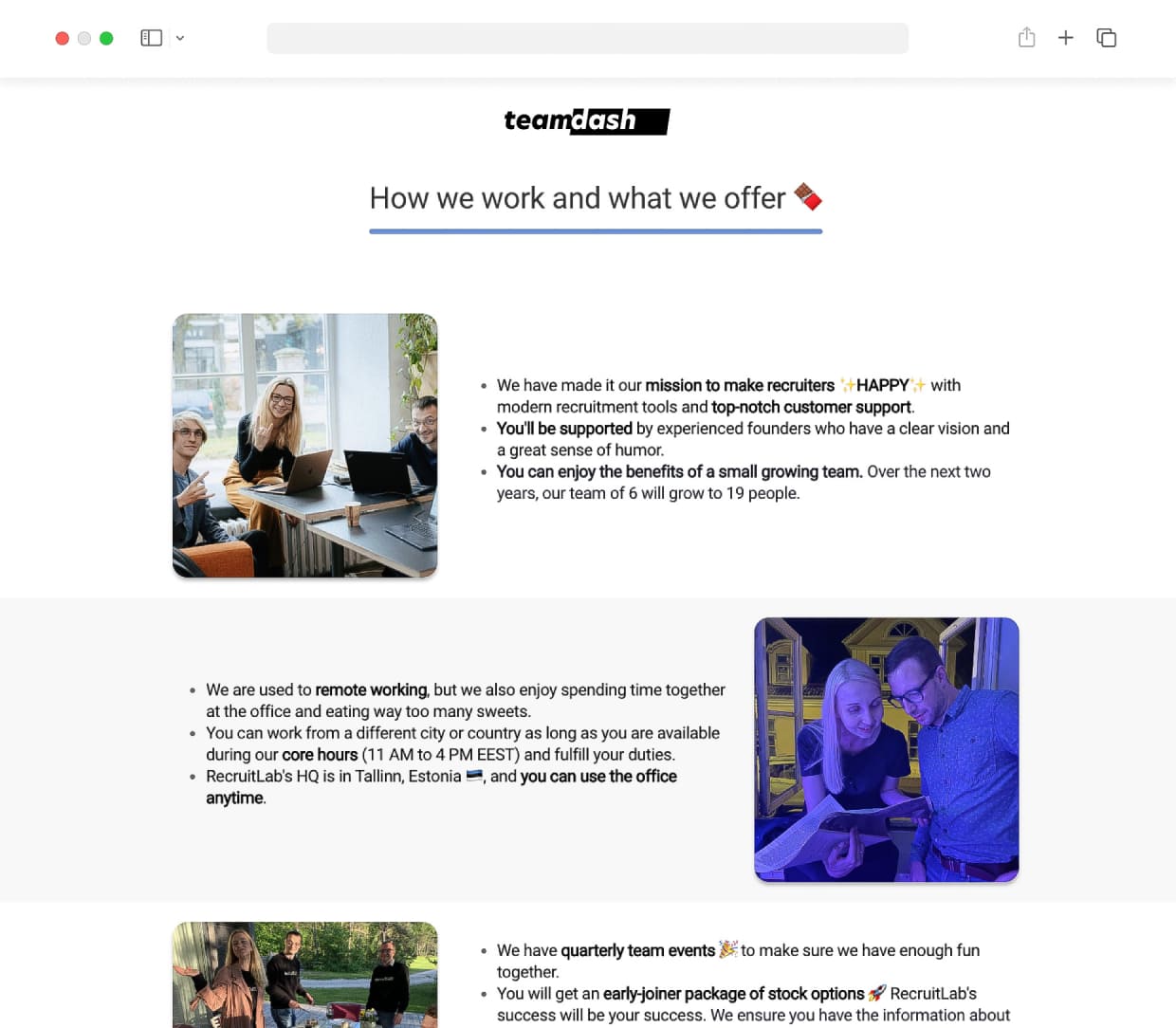 Some other tips & tricks to consider:
Collaborate with employees – get employee-generated photos, videos, quotes
Tell real stories
Create copy that reflects your Employer Brand identity
Tools to use for creating stand-out copy:
Use metaphors that relate to your field – make it fun to read!
Check gender bias in the language with Gender Decoder
Ask ChatGPT to offer initial ideas and copy
Tips for using AI in recruitment copywriting
Know what you want
Be specific
Share (previous) examples (job ads, social media posts, website copy, etc.)
Ask for ideas
You're the editor
Use AI tools like ChatGPT as your Minions. They will do exactly what you tell them to do. It is up to you to tune your prompt to get the output you need. Sometimes, AI goes a little overboard when you tell it to use metaphors, and you end up with a copy that sounds unnatural and forced. That's where you can use previous examples and modify your prompt, asking it to tone down a notch.
Watch the recording for examples of prompts that Carina used for ChatGPT and the outputs she got – they are fun.
Create landing pages with Teamdash
If you are struggling with creating and designing landing pages you can be proud of, using recruitment software or a specific tool is the easy option. A really great one (we're biased!) is Teamdash's landing page creation tool that allows recruiters to create landing pages with a simple template editor. No coding or design skills are needed to create pages and ads that perfectly reflect your employer brand.
The Landing Page tool allows you to:
Pick and choose the blocks/sections that you want on your landing page
Easily add your own photos, videos, design and copy
Add a suitable application form and customise it to match the information you need to gather
Publish it with a single click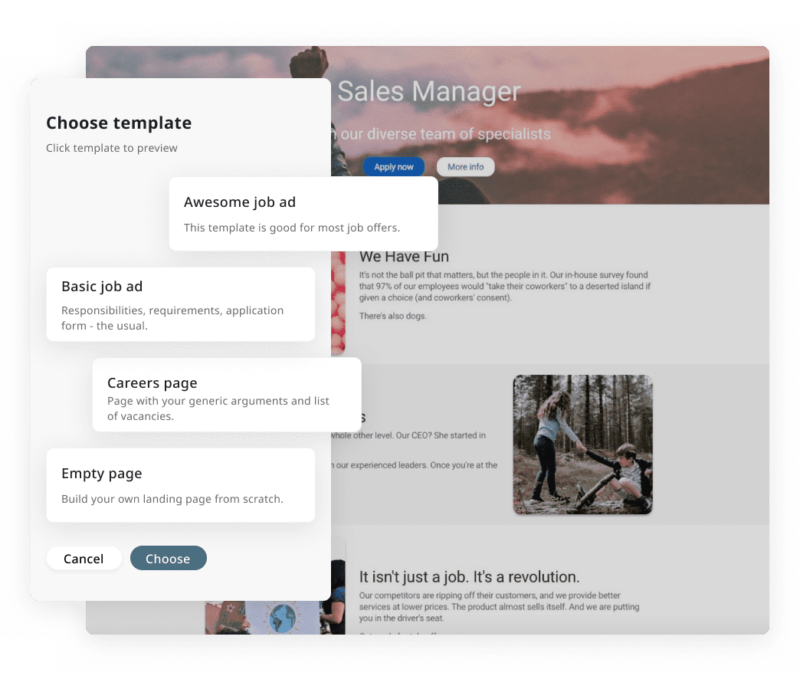 Once you have launched your recruitment campaign, you can easily see campaign stats:
Impressions and submissions
Information about candidate sources
Conversion rates from each source
TL; DR? Here's a 1 min roundup:
What to include in your job posting: Company introduction, key benefits with examples, description of people and culture, authentic tone of voice, apply your company colours, visuals fonts.
What to avoid: Old and tired stock images, overused nothing-meaning benefits and perks, overly demanding requirements (unless you're hiring for a super senior or leadership position).
Key tips: Use real team images, ask for a happy employee for a video testimonial to use, check your posting for gender bias (try Gender Decoder); try ChatGPT to offer fun ideas on how to make the copy full of metaphors and fun language that matches your business field (great examples in the webinar!)
You can watch the recording on-demand with specific examples and longer explanations on our webinar platform.
This is a summary blog post about our webinar: How to create job ads and landing pages that attract talent?
Got some valuable ideas? Register for our next webinar!