If you're new to Recruitment Process Outsourcing (RPO), there's a strong chance your business could benefit from it! In this blog, we'll look at Recruitment Process Outsourcing and what it can bring to organisations as part of their talent strategy.
When a business uses Recruitment Process Outsourcing (RPO) to support its business, it outsources its recruitment process function to a specialist external provider. Many companies may begin by outsourcing part of the function and then outsource it entirely over time if the specialist provider delivers a good result. In some cases, RPO supports in-house recruitment teams when their focus does not allow spending time for hiring a particular position or where they lack very specific knowledge, recruiter skills or experience.
Recruitment Process Outsourcing definition
Recruitment process outsourcing (RPO) is a common function that businesses transfer externally, either partially or in its entirety.
RPO providers may deliver on behalf of the business via their own professionals or take on the recruitment staff of their client business. The provider may also use their client businesses' technology, reporting and methodologies too.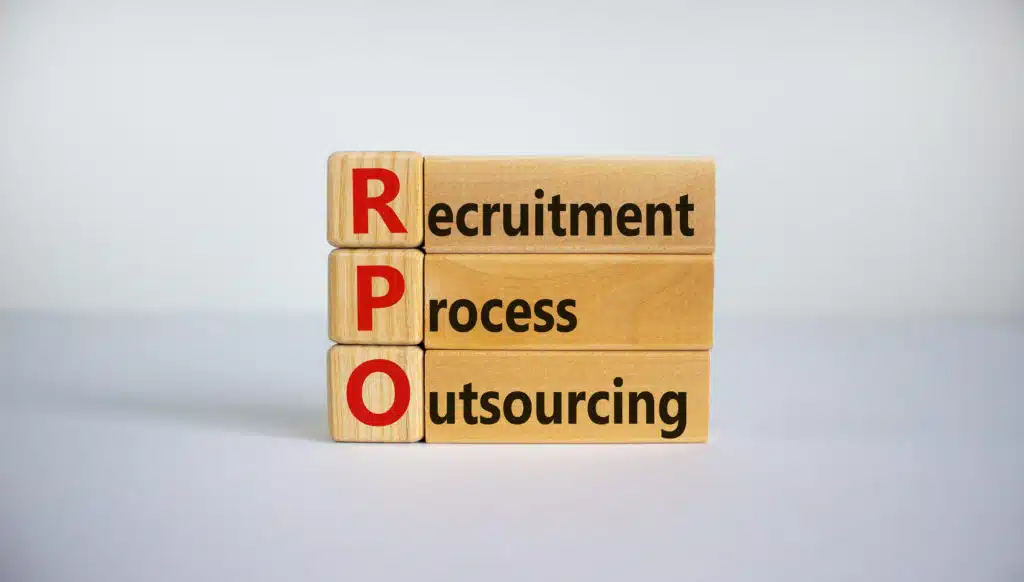 How does RPO work?
The key thing about RPO is that the provider takes on the recruitment process of its client, from design to management, and then assumes responsibility for the results. In other words – an employer turns the responsibility of finding potential job candidates over to a professional service provider, taking the load off from the internal team.
Recruitment Process Outsourcing benefits
Every business will have its primary drivers for considering an RPO provider to support its recruitment. And there are various benefits available to those that do. Here are some of the main advantages:
Better recruitment outcomes
Businesses tend to find that they get better recruitment outcomes when they invest in RPO recruitment outsourcing with a trusted partner. This is because RPO providers have a strong track record, a business model entirely optimised around client needs and a business that thrives on delivering results. RPO providers evidence their outcomes and provide rich data to their client businesses that evidences their successes.
Cost savings
It's expensive for hiring managers to find great talent, bring the right people into the business, onboard them, and manage cyclical recruitment patterns. Seasonal recruitment, specialist recruitment and executive recruitment are all additional speciality areas that require expertise, time and investment, along with employer branding initiatives, recruitment strategy development and candidate engagement communications. By using a specialist RPO agency or provider, client businesses get to pay a single, flexible and affordable cost that is far more cost-effective than maintaining a permanent and expensive in-house team.
Flexibility and scalability
Another key benefit to businesses is that an RPO provider can flex and scale their service to meet changing needs, for example, if a business is experiencing a period of rapid growth or ramping up for a key period of seasonal recruitment. Professional RPO partners can rapidly scale up their service to meet client needs and reduce it again as required, without time lags or stress. Some RPO agencies also offer scale-down solutions for downsizing, such as career transition and talent mobility services, so client firms can buy in a full cyclical solution to help their business at every stage of its recruitment needs.
Technology
Great recruitment is invariably delivered via expert recruitment technologies in today's talent markets. For most businesses, this means accessing systems that span ATS (Applicant Tracking Systems) through AI-generated sifting models, automated communications platforms, and rich recruitment outcome data. Again, a great RPO provider will already work with the latest and best systems so that client businesses can instantly gain access to the benefits that effective tech generates; without the cost, time or upskilling needed to implement this in-house.
Diversity, expertise and compliance
Perhaps another key benefit is that the expertise of RPO providers encapsulates key areas, such as diversity and inclusivity, talent pool development, compliance for hiring practices and the expertise needed to develop everything from recruitment technology infrastructure and AI-recruitment, to best-in-class ATS systems and specialist sourcing. For businesses that are looking to grow and succeed but don't necessarily have the in-house expertise to meet the changing demands of modern recruitment strategy, a partnership with a good RPO can unlock myriad benefits.
RPO model costs
Wondering how much an RPO model might cost your business? RPO services are typically priced according to the services that the client contracts them to deliver, such as seasonal and permanent recruitment, the end-to-end hiring process, recruitment data management and MI, employer branding and workforce planning. Some client businesses will outsource the entire recruitment function, and others will outsource elements of it whilst maintaining an internal recruitment team for certain delivery elements of the recruitment strategy and delivery. In this case, the RPO provider will quote for costs on a bespoke business according to client needs and other factors, such as the contract size, the geographic location, the expertise required and the RPO technology solutions required to achieve KPIs and other objectives.
Is RPO the right model for your business?
Every business is unique and has its own goals and objectives. But for all businesses seeking to grow, a good RPO partner can provide access to many benefits, from cost management to better recruitment outcomes. RPO agencies can help businesses access expertise, knowledge, technology and optimised processes in a far quicker, more effective and more flexible way than if these capabilities were developed over time, in-house.
You should consider your recruitment KPIs to evaluate the fit of the RPO model to your business.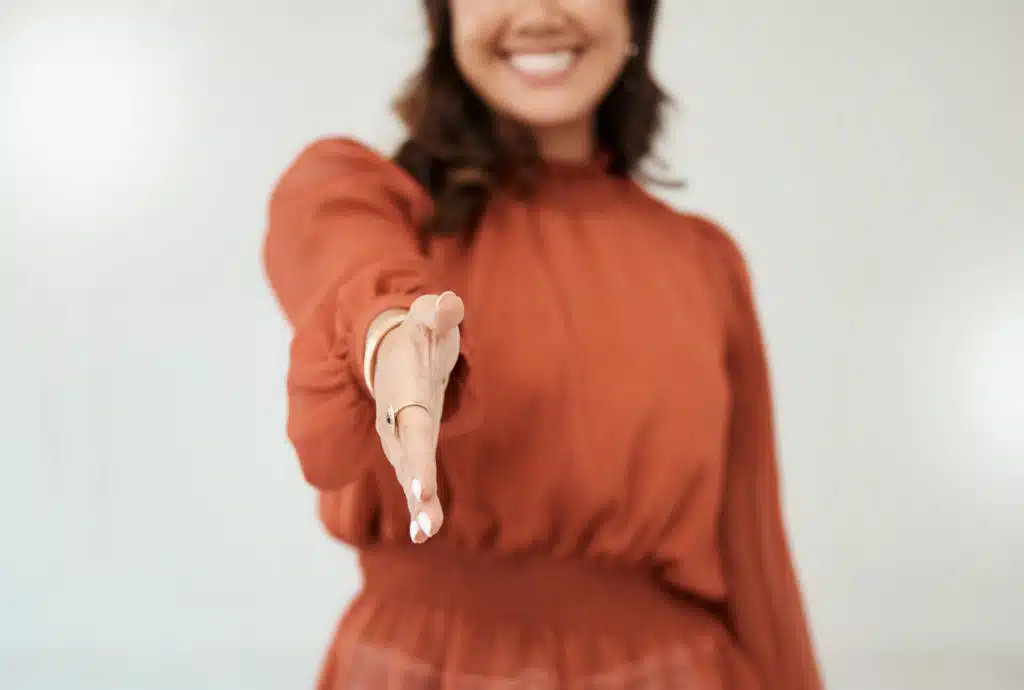 How to find the right RPO provider
Every business will have its own approach to finding a good RPO partner, but it makes sense to approach this as you would any kind of competitive tendering process for your business. Begin by researching the market and getting recommendations, ask to meet with potential RPO providers and see whether you like what they say. Be clear about your own needs and objectives and have a structured scoring and assessment system in place so that you and your nominated decision-makers can make a confident and objective decision. Upon appointment, also have a trial process in place to see if the relationship works, and have clear objectives and metrics to evidence whether your business is achieving the intended ROI from the relationship.
Conclusion: the value of the right RPO partner
In today's highly competitive talent-driven market, every business needs to think carefully about how to stay ahead of the curve with the right recruitment strategy and partnerships. For forward-thinking businesses seeking to grow, it can be worth taking things further than simply using a staffing agency and moving towards a more strategic and comprehensive Recruitment Process Outsourcing (RPO) model with a trusted provider. The advantages of finding the right partner are significant, and a good partner will also evolve with the business, flexing, growing and adjusting the service levels to accommodate the client's changing needs.
With this kind of beneficial partnership in place, businesses can access the recruitment technology, process expertise and rich knowledge needed to find great talent, attract it and nurture excellent people through a strategic lifecycle to achieve true and lasting business success.
Streamline your recruitment process, save up to 70% of your time and hire top talent fast.