As an in-house recruiter, knowing how recruitment agencies work is important. By understanding how recruitment agencies work, in-house teams can model good practices and ensure they are delivering an internal service that meets or exceeds an outsourced model. After all, many businesses constantly weigh the pros and cons of having an in-house recruitment team versus an agency, so knowledge is power for recruitment professionals!
What is a recruitment agency?
The recruitment market is challenging. Businesses want to find the best candidates for their roles. Candidates want to find work with companies that will be a good fit. Recruitment agencies exist to help this match happen, working for companies to help fill their available roles.
How does a recruitment agency work?
Recruitment consultants work for their clients to fill jobs. They will source new opportunities, engage with candidates, help to optimise CVs for screening, support candidates with interview preparation and generally streamline the application process for interested and suitable candidates. The typical process that a recruitment agency might follow could include these steps:
Contact and screenings
Job seekers sign up with recruitment agencies when looking for work in a certain profession, sector or industry. Often, the agency will ask promising candidates to come in and meet the recruiter in person to find out more about them and collect relevant details about work history, interests, skills and so forth.
Database updating
The agency will then keep these details on the recruitment agency database, along with the candidate's CV, so that it's ready for submission when a ready role becomes available. If there are existing roles that might be a good match, the recruiter may suggest them.
New role sharing
When the recruitment agency is commissioned to fill a new role for their client, they will let registered candidates know about it, typically by posting the job online and through targeted emails and other means of contact. The recruiter will also search through their own in-house database to see which registered candidates could be contacted for submission to the role. They will call any registered candidates to confirm their interest if they see a potential match.
Gathering applications
Recruiters will gather candidate applications and forward relevant and pre-qualified applications to their hiring client company. The company itself will review those applications and confirm which applicants it would like to see for an interview.
Providing guidance
Recruiters often offer advice and support to candidates throughout the job application process. This helps everyone get better outcomes. The client business gets a better quality of application from prepared candidates. The recruiter can be assured that the candidates they refer to their client are of the right quality and a true potential match. And the candidates themselves are best placed and well-prepared for a potential interview.
Often, recruiters will do this by meeting with candidates to talk through their CVs and provide targeted advice to optimise the quality and focus of each application. They may also provide interview advice and specific guidance in relation to individual roles, the company hiring, their culture and other key insights that could be useful.
When should I use a recruitment agency?
Businesses might use recruitment agencies for different reasons. Some use them year-round as an alternative to maintaining an in-house recruitment team; others use them as a flexible, added resource for peak recruitment periods. Some examples of when a business might use a recruitment agency to enhance the capabilities of their existing in-house recruitment could be:
To provide flexible additional recruitment resourcing for seasonal peaks in recruitment demand, such as to recruit temporary staff for a Christmas rush
To support specialist recruitment, such as for executive search
To support recruitment if the business is moving into a new industry and needs specialist knowledge, networks and access to quality candidates fast.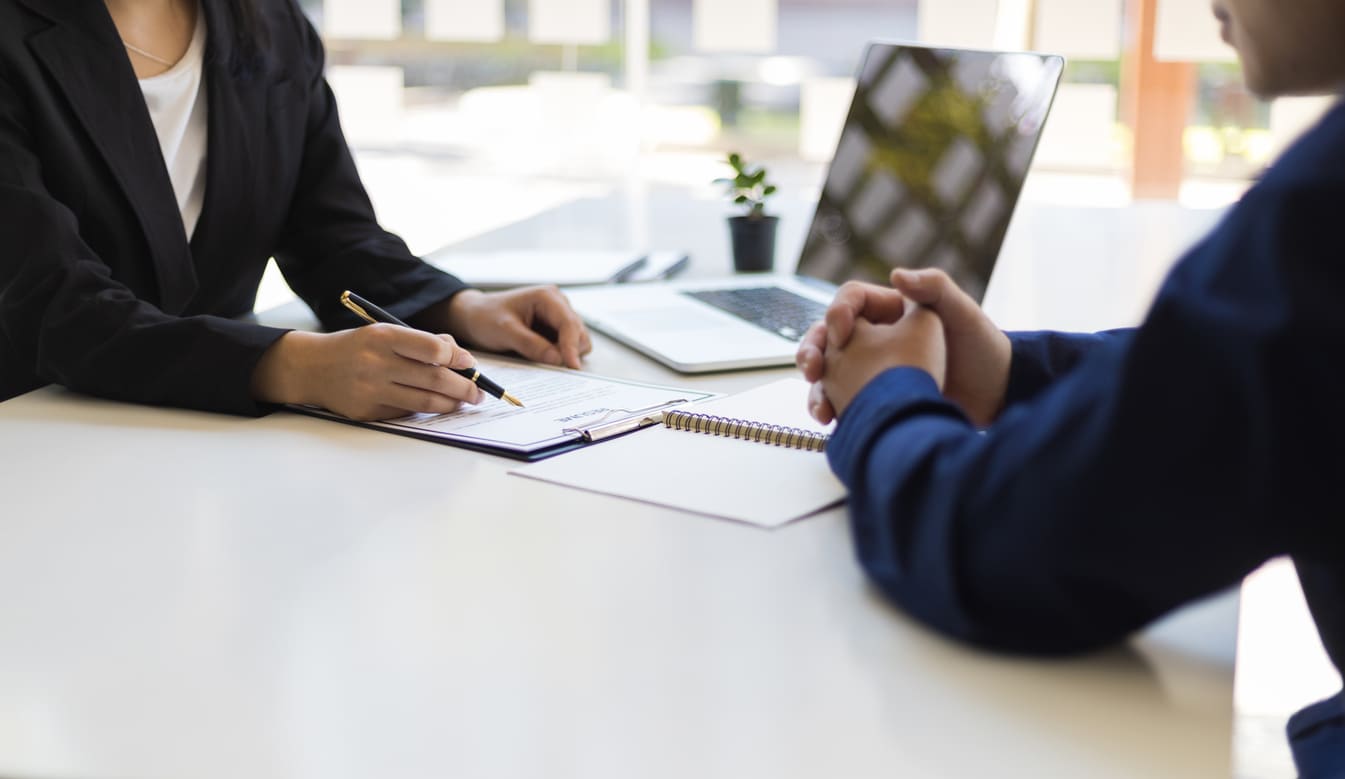 Should I rather recruit in-house?
Every business will make a decision about whether to use a recruitment agency externally or build and resource an in-house recruitment team that is aligned with the HR function. Many businesses will decide to build an in-house team rather than outsource their recruitment, especially if they are larger. Some of the benefits of having an in-house recruitment function include:
Having a dedicated internal recruiting team who completely understand the needs of the business and who focus solely on internal needs – no potential conflicts of interest or diluted work focus.
This is potentially a cost-effective option, so long as the team receives the necessary tech and training investment to operate effectively and in line with best practices in the recruitment industry.
Potentially a very high-quality solution as the in-house team is committed to success, thanks to aligned performance-related pay, bonus/incentive schemes, and the overall company culture.
Ready MI to support broader business decision-making and full control.
How to get the most from in-house recruitment
For businesses that do want to use internal resources for their recruitment, these steps can help to ensure success:
Invest in the team
An internal team can offer an excellent service with the right investment and support. This means providing the right training and access to technology, such as recruitment software, that helps with in-house recruitment (see below.)
Align the team
For the best results, the in-house recruitment team must be carefully aligned with the business so that it takes direction from the right hiring managers, integrates with HR and provides a clear service with measurable returns. This alignment will also help recruitment to support in-house projects such as employer brand development.
Capture data
An in-house team will naturally have a wealth of data at its fingertips, so extract this and use it to help guide management decision-making for recruitment, people management and attrition strategies.
How Teamdash can help in-house recruitment teams
Teamdash is a recruitment software: an applicant tracking system with additional features such as interview scheduling, asynchronous video interviews, social media recruitment tools and more. It can help in-house recruitment teams deliver a smooth, effective, streamlined service with excellent results. Moreover, the software is easy to use, cloud-deployed and integrated with other software packages.
To find out more, arrange a free product tour to see the benefits for yourself. Don't hesitate to contact our friendly team, who will introduce ways to bring your recruitment process to a new level.