When businesses seek to recruit staff internally, they usually follow a slightly different process from external recruitment. In this blog, we'll look specifically at internal job announcements and consider how to write an email announcing an internal job position. A template is provided for you to modify to your needs.
Why you should announce your internal job postings
It makes sense for organisations to recruit internally where possible due to the many advantages of internal recruitment. Internal applicants are culturally aligned, happy in the company and motivated enough to progress their careers within it. An internal hire can be onboarded into a new role far quicker and leverage existing knowledge, skills and networks to perform within their new role. The company retains all of the existing employee's knowledge, experience and skills rather than losing them to a competitor. Internal hires are also less expensive and resource-intensive to recruit as they will have been pre-screened, inducted and administered within the business for payroll.
When a business sends out an announcement for an internal job posting, it has the chance to create a culture of internal recruitment, where existing employees are encouraged to progress in their careers and feel motivated by the roles they can see. The communication you send is an opportunity to remind everyone about your great culture and reasons for working within the organisation!
Sending out a group email or advertising in the internal staff newsletter is a great way to let your current employees know about new and exciting vacancies that are available within the organisation.
How to write an internal job announcement email
There are different ways to send out an internal job announcement. For example, you could:
Send out an all-business email
Advertise the job posting on your intranet system or Slack channel
Flag it up in a regular internal staff newsletter
Post a physical advertisement on a job board
Talk about it as part of a regular in-person team briefing process.
Include relevant information
The sort of information you should include in your internal job advertisement is the :
Job title and team/department
Location (if there is one, or details of homeworking/flexible working arrangements)
Key responsibilities of the role
Requirements of the applicant
Application process and deadline
Links for further information to the job description and a contact name for enquiries.
It's also good practice to say whether the job will also be advertised externally and link to any online published version of the job ad with full information.
If you have a policy about internal job postings within your company (perhaps within your application process policy), then it's useful to include this, too.
Send it to the right people
It's helpful to send the job advert to the people in your business who have relevant skills and are located in the right place if it's a physical role. But this depends on how you communicate roles in general. You may have an internal system that allows employees to register for internal job alerts according to their specific criteria, or you may send out a weekly email with links to your internal job board. It's a good time to look at your broader communications channels and approach to ensure the right internal applicants see the right roles.
Encourage applicants!
Internal hires are fantastic for businesses, and a regular stream of good jobs can ensure that talented performers don't look elsewhere for their next role. Encourage plenty of diversity in your applications by making roles as flexible as possible, especially concerning location and working patterns. If a more junior staff member could be trained to fit into the role, flag this up, too. For example, if the role is an entry-level position that might be good for an existing apprentice, clarify this and encourage employees to talk with their line manager or HR about how they could progress into the role. This can all help to support your broader succession planning.
Review the process periodically
It's also helpful to periodically review your internal job communications as part of a broader recruitment process review. For example, if you adjust your process and see a change in your application volumes, this gives you data for further process refinements. In a modern data-driven business, this kind of A/B testing is highly valuable. It's also worth considering the use of an Applicant Tracking System (ATS) for internal candidates as well as for external candidates, to see how your internal applications look at any time, and to flag up which employees are actively looking for a new position.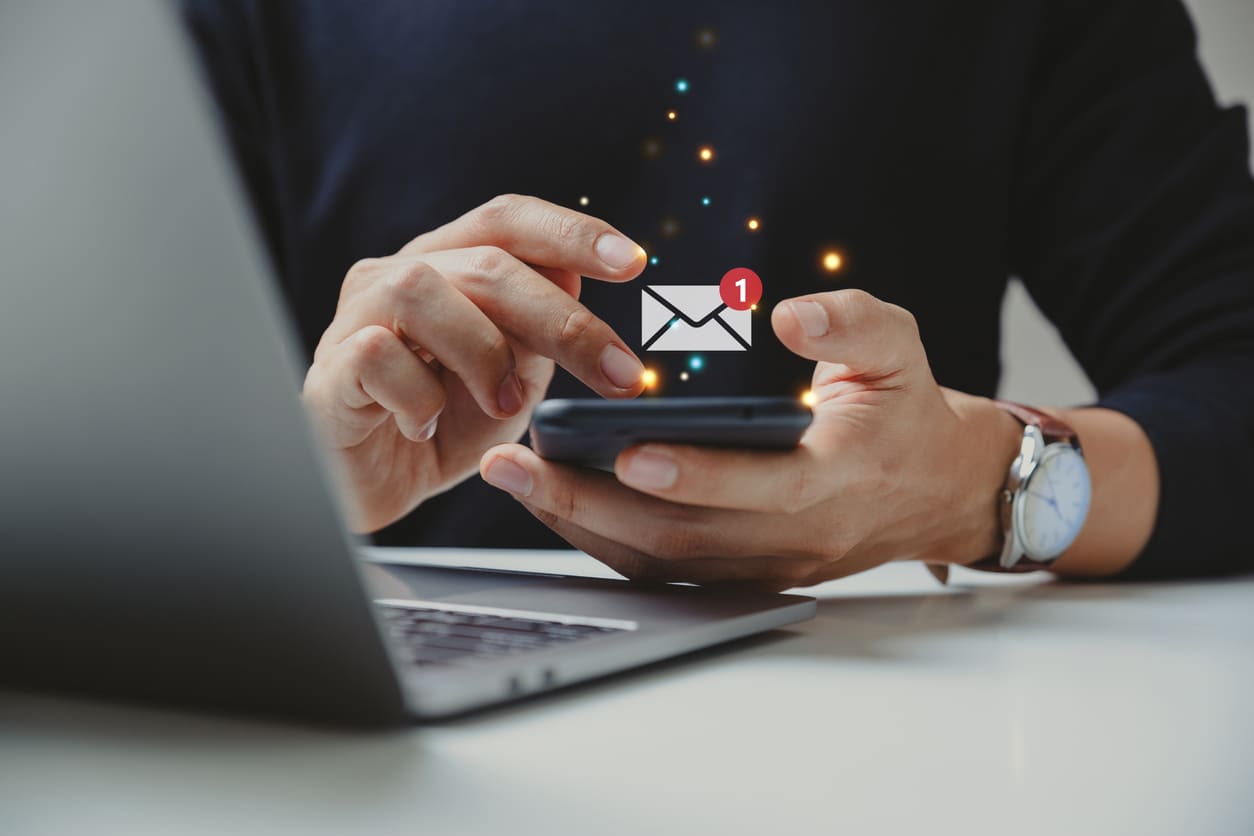 Internal job announcement template
This wording below can form the basis of your internal job announcement template, but it's important to adjust the tone to meet your employer brand. For example, your business tone of voice may be more formal (perhaps if you work in financial services), or it may be young, fresh and casual (if you run a start-up in the digital space.) Adjusting the language to meet your brand can reinforce your employer brand values.
Subject line for email: Internal job opening: (name of the job)
Hi all,
There's a new vacancy for a (job title) in (x) department, and we'd love to encourage internal applicants. We will also publish this job advertisement externally, and the closing date is (x)
The new [Job_title] will work within the (x) team and be responsible for (2-3 key duties)
To be considered for this role, we're looking for the following: (list several must-have and 'good to have' requirements).
To see the full job description, click here (insert link)
To apply for this role, send your CV and a cover letter to (insert details and adjust according to your internal recruitment process.)
For any questions about this role, please contact (provide a contact name, who might be someone in HR or who might be the hiring manager.)
We hope to start interviews on (date) and would love to receive internal applications! As you know, we're committed to promoting progression and opportunity internally within our business, so if you think you might be interested in this role, please also consider discussing it with your line manager.
For any queries about how we manage internal recruitment, please refer to our recruitment policy documentation on the intranet (insert link.)
Sign off (Something friendly, encouraging and on-brand!)
Find out more
Teamdash is a powerful recruitment software offering applicant tracking system functionality to clients who want more from their recruitment. Packed with valuable features such as interview scheduling, asynchronous video interviews and social media recruitment tools, Teamdash supports your strategic HR efforts and enables better recruitment outcomes.